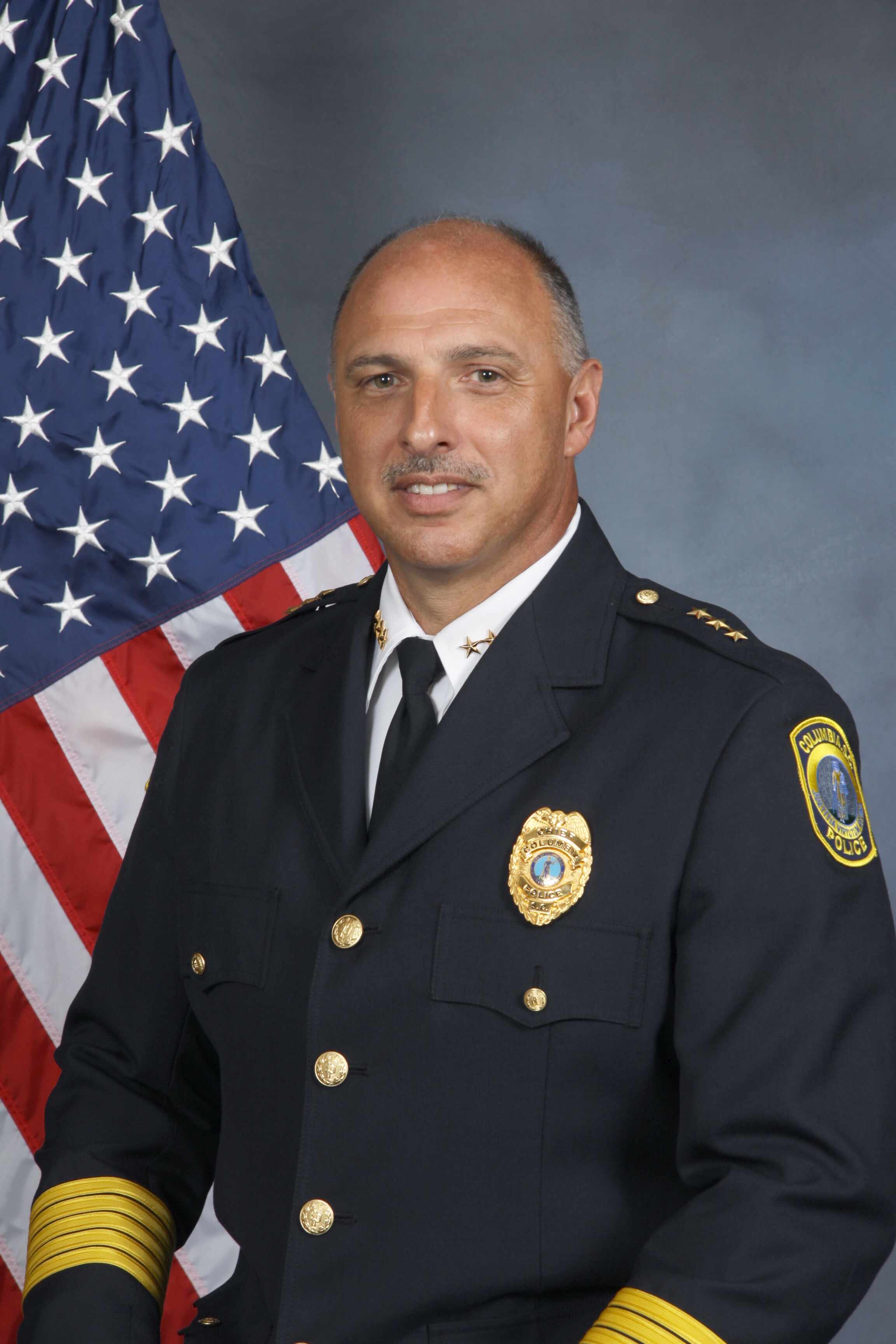 Chief W.H. "Skip" Holbrook
On behalf of the dedicated employees of the Columbia Police Department, it is my pleasure to welcome you to our website. I hope you find it informative and helpful in getting to know more about the Columbia Police Department, our employees, and the services we offer.
The Columbia Police Department has a professional and accomplished executive staff in place to lead the men and women who make up the ranks of our department. In addition, promotions from within and the hiring of new recruits are bringing energy, fresh ideas and new leadership styles – positive change grows both individuals and organizations.
The Columbia Police Department is committed to implementing best practices, evaluating our procedures and improving processes by which we deliver services to our citizens. We will endeavor to maintain trust through open communication, operational transparency and accountability of our actions.
We place a priority on developing innovative strategies to prevent and solve crime through collaborative community partnerships. Embracing new strategies and partnerships builds our capacity to provide outstanding police service, thus enhancing the quality of life in our city.
I would like to thank the City Manager, Mayor, City Council members, and all our staff for their confidence and support; giving me the opportunity to serve the citizens of Columbia.
It is my honor to serve as the Chief of Police for the City of Columbia.
W.H. "Skip" Holbrook, Chief of Police
Office of the Chief | 1 Justice Square, Columbia, SC 29201 | 803-545-3509 | [email protected]