Columbia Police Department (CPD) investigators have arrested two males and two females in connection with today's isolated shooting incident on Linden Street.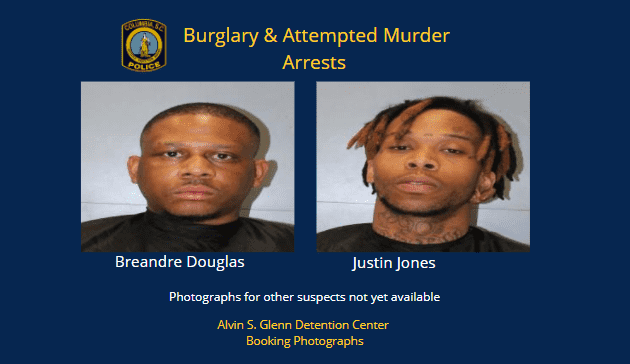 36-year-old Chardae N. Collins, 31-year-old Breandre T. Douglas, 26-year-old Justin L. Jones and 28-year-old Terriasia L. L. Jones are charged with Burglary First Degree and Attempted Murder.
The suspects are accused of forcing their way inside the 37-year-old victim's apartment at the 4700 block of Linden Street this morning and assaulting him.  During the altercation, one of the suspects also shot the victim. At last check, the victim was listed in stable condition at a local hospital.
At this time, it's believed that the shooting stemmed from an argument among acquaintances.
All persons arrested/charged are presumed innocent until or unless proven guilty in a court of law.