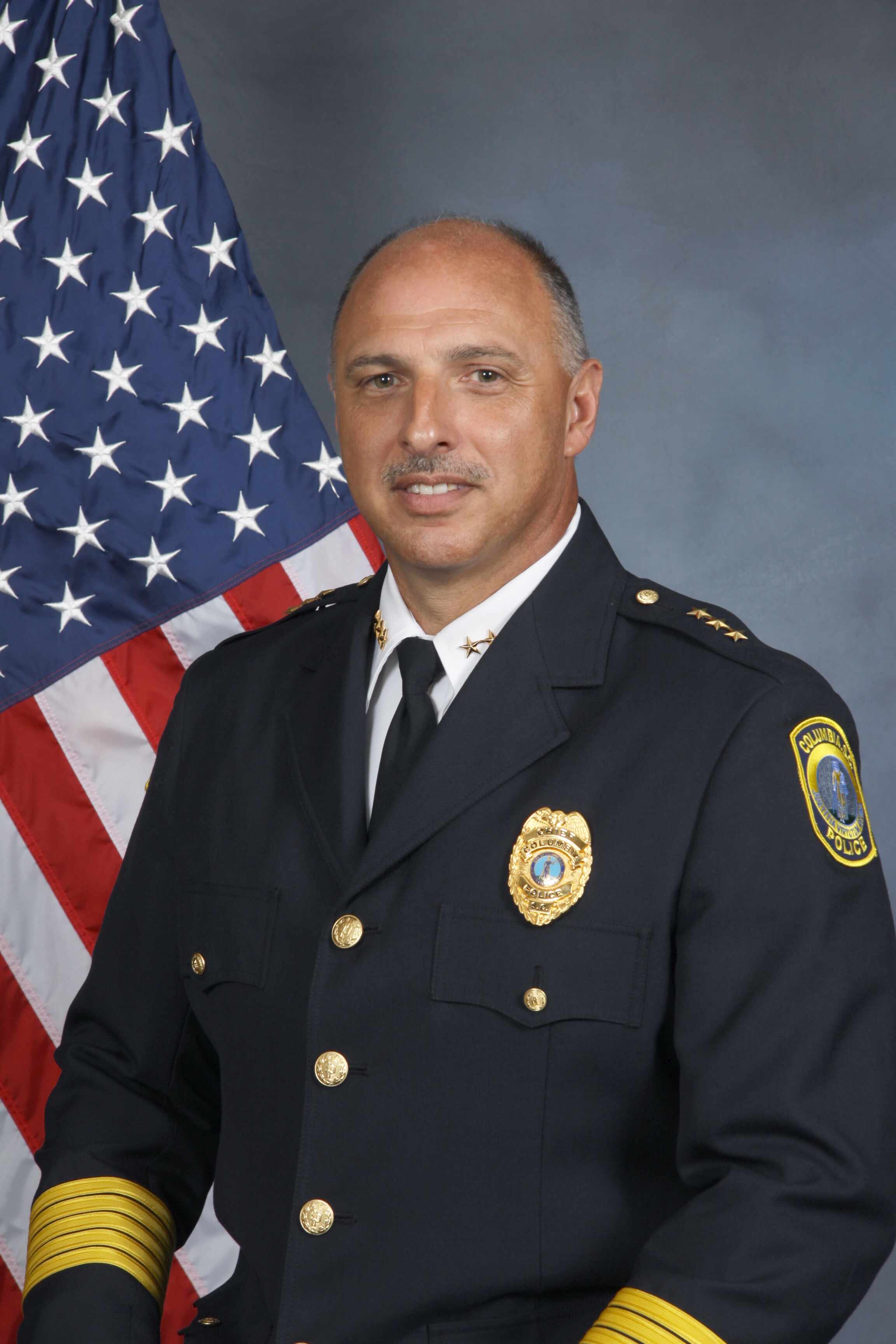 Chief  W. H. "Skip" Holbrook
William H. "Skip" Holbrook was appointed Chief of the Columbia Police Department on April 11, 2014. He has more than 30 years of law enforcement experience and over 16 years as a police chief.
Under Chief Holbrook's leadership, the Columbia Police Department has implemented organizational and operational reforms, which have been recognized by the U.S. Department of Justice (USDOJ) for 21st-Century policing efforts.
In addition, the department has received two S.C. Law Enforcement Officers Association (SCLEOA) Dominion Awards of Excellence and has been awarded national accreditation by the Commission for Accreditation of Law Enforcement Agencies (CALEA).
Among his most recent accolades, Chief Holbrook has been selected as the 2023 South Carolina Law Enforcement Officers' Association (SCLEOA) President.
Chief Holbrook also received the 2022 Columbia Chamber of Commerce Public Servant Award and the Greater Columbia Community Relations Council's Milton Kimpson Service Award.
In 2018, Chief Holbrook received the Strom Thurmond Award for Excellence in Law Enforcement and in 2020 was appointed to the United States Conference of Mayors (USCM) National Police Reform and Racial Justice Working Group.
Chief Holbrook's law enforcement career began in 1987 when he was hired by the Charlotte Police Department in North Carolina. He went on to have a distinguished career with the North Carolina State Bureau of Investigation (SBI), achieving the rank of Assistant Special Agent in Charge for the Southern Piedmont District, Charlotte office. A native of Huntington, West Virginia, Chief Holbrook served for seven years as the Chief of Police for the Huntington Police Department, prior to coming to the Columbia Police Department.
Chief Holbrook earned his Bachelor's Degree in Criminal Justice from Marshall University and a Master's in Business Administration from Pfeiffer University. He is a graduate of the FBI National Academy, the Police Executive Research Forum's (PERF) Senior Management Institute for Police, the FBI's National Executive Institute and the University of Virginia's Weldon Cooper Center for Public Service, Senior Executive Institute. Chief Holbrook is also a Furman University, Riley Institute Diversity Fellow. In August 2019, Chief Holbrook completed the Executive Leaders Program (ELP) at the Naval Postgraduate School Center for Homeland Defense and Security (CHDS).
Chief Holbrook currently serves on the following executive boards; South Carolina Law Enforcement Officers' Association (SCLEOA), United States Attorney's Law Enforcement Coordinating Committee (LECC), Atlanta-Carolinas HIDTA, Turn 90, and The Cooperative Ministries.
In addition to serving on several boards and committees, Chief Holbrook is an active member of the South Carolina Police Chiefs' Association, International Association of Chiefs of Police, FBI National Academy Associates, National Executive Institute Association, Columbia Chapter of NAACP, National Organization of Black Law Enforcement Executives (NOBLE) and serves as a member of the SC Governor's Opioid Emergency Response Team.
Download Chief's Bio
Download Chief's Headshot