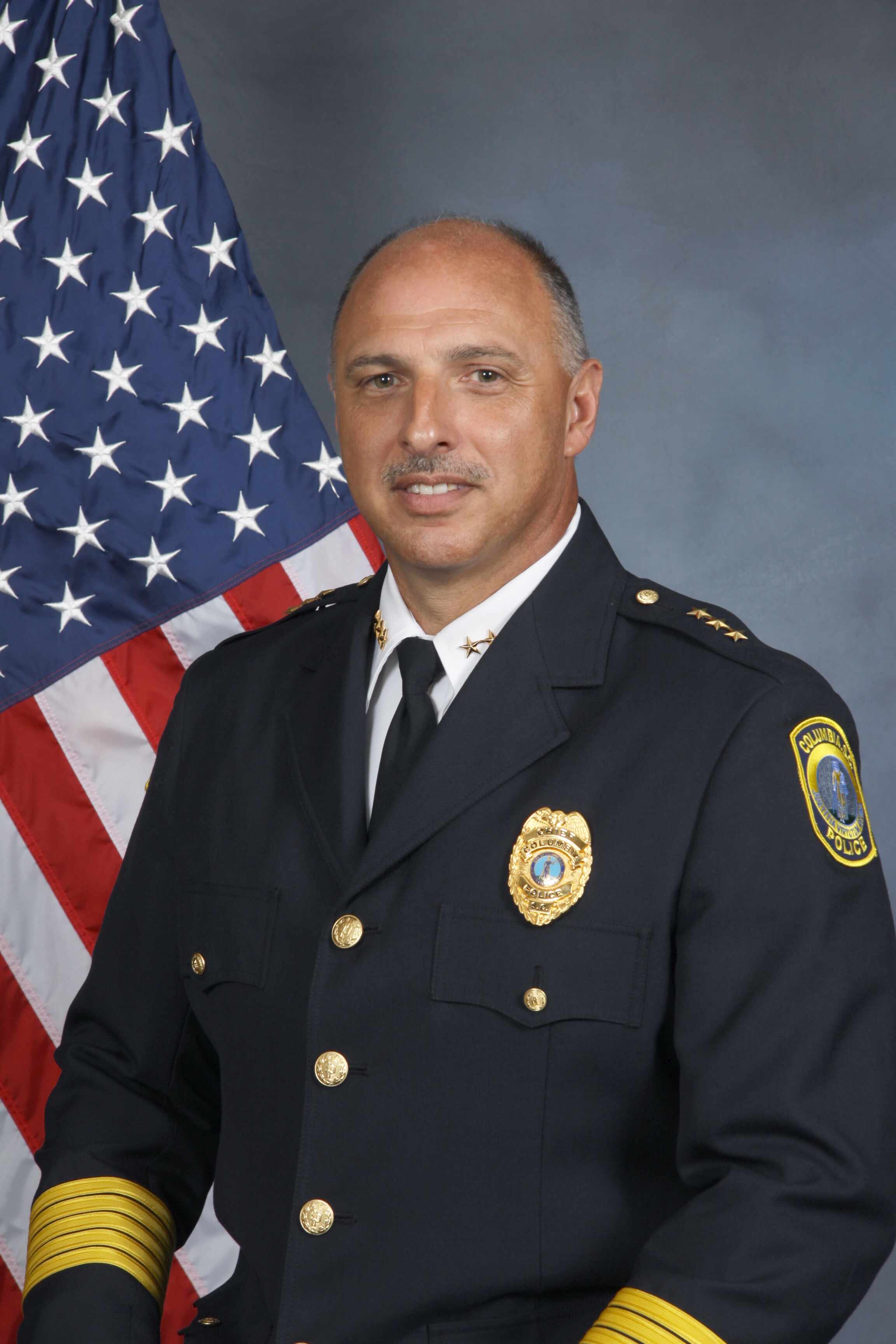 Chief  W.H. "Skip" Holbrook
William H. "Skip" Holbrook, was appointed Chief of the Columbia Police Department on April 11, 2014, bringing more than 25 years of law enforcement experience to the position, of which he has spent the last 10 years in executive and command positions. Under Chief Holbrook's leadership, the Columbia Police Department is implementing organizational and operational reforms, including best practices consistent with 21st century policing. Chief Holbrook is committed to collaborative partnerships with the community to fight crime.
Prior to coming to Columbia, Chief Holbrook served as the Chief of the Huntington Police Department in Huntington, West Virginia, for seven years. Chief Holbrook's law enforcement career began in 1987 in North Carolina when he was hired by the Charlotte (NC) Police Department. He went on to a distinguished career with the North Carolina State Bureau of Investigation (SBI). He achieved the rank of Assistant Special Agent in Charge before leaving the agency.
Chief Holbrook is a native of Huntington, West Virginia. He earned his Bachelor's Degree in Criminal Justice from Marshall University and a Master's in Business Administration from Pfeiffer University. He is a graduate of the FBI National Academy, the Police Executive Research Forum's (PERF) Senior Management Institute for Police and the FBI's National Executive Institute. Chief Holbrook is also a Furman University, Riley Institute Diversity Fellow. Chief Holbrook is an active member of the South Carolina Law Enforcement Officers' Association, the South Carolina Police Chiefs Association and the International Association of Chiefs of Police.
Download Chief's Bio
Download Chief's Headshot