CPD awarded Advanced Law Enforcement Accreditation
Achievement signifies commitment to professional excellence.
Internal Affairs Report
Take a look at our internal affairs activities
2016 Internal Affairs Report
The 2016 Internal Affairs Report is prepared annually to inform citizens about incidents of officer-involved shootings, use of force, vehicle pursuits, officer-involved collisions and complaints of misconduct. The report provides a complete overview of our internal affairs activities along with supporting data and information. 
Chief W.H. "Skip" Holbrook
On behalf of the dedicated employees of the Columbia Police Department, it is my pleasure to welcome you to our website.  I hope you find it informative and helpful in getting to know more about the Columbia Police Department, our employees, and the services we offer.
Columbia Police Department (CPD) Investigators are gathering  information regarding a suspect who's accused of stabbing a man at Hammond Village. Officers were dispatched to 921 Marlboro Street shortly before 9:00…
Investigators with the Columbia Police Department's (CPD) Special Victims Unit are releasing a surveillance picture of an indecent exposure suspect to help identify him. The man is accused of exposing…
Columbia Police Department (CPD) investigators have charged two people in connection with a shooting that occurred between two vehicles last weekend. Keon Tucker (DOB: 2-5-1996) is charged with Six Counts…
Additional CPD Information
.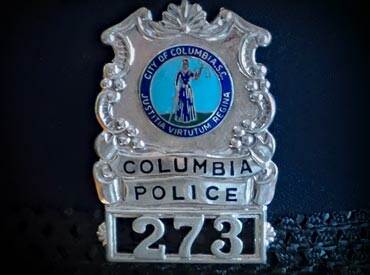 The Columbia Police Department's Public Data Initiative provides accessible, convenient and transparent information for those seeking details about our operations.
View Site