2016 Internal Affairs Report
The 2016 Internal Affairs Report is prepared annually to inform citizens about incidents of officer-involved shootings, use of force, vehicle pursuits, officer-involved collisions and complaints of misconduct. The report provides a complete overview of our internal affairs activities along with supporting data and information. 
Chief W.H. "Skip" Holbrook
On behalf of the dedicated employees of the Columbia Police Department, it is my pleasure to welcome you to our website.  I hope you find it informative and helpful in getting to know more about the Columbia Police Department, our employees, and the services we offer.
Columbia Police Department (CPD) officers are now investigating a deadly vehicle collision as a homicide investigation. The incident occurred on November 21, 2017, at the 5600 block of Farrow Road…
Columbia Police Investigators have arrested a 27-year-old man accused of stealing several thousand dollars worth of merchandise from a popular lingerie store earlier this month. Ryelynn Sanders (DOB: 11-10-1990) is housed…
Columbia Police Department (CPD) investigators are releasing surveillance video of a male suspect accused of breaking into multiple apartments at a downtown building. The suspect is seen on camera breaking…
Additional CPD Information
.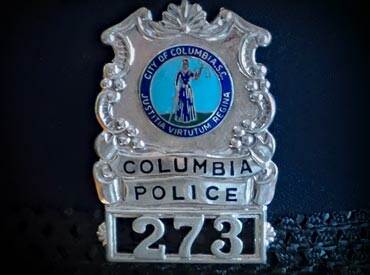 The Columbia Police Department's Public Data Initiative provides accessible, convenient and transparent information for those seeking details about our operations.
View Site