2016 Internal Affairs Report
The 2016 Internal Affairs Report is prepared annually to inform citizens about incidents of officer-involved shootings, use of force, vehicle pursuits, officer-involved collisions and complaints of misconduct. The report provides a complete overview of our internal affairs activities along with supporting data and information. 
Chief W.H. "Skip" Holbrook
On behalf of the dedicated employees of the Columbia Police Department, it is my pleasure to welcome you to our website.  I hope you find it informative and helpful in getting to know more about the Columbia Police Department, our employees, and the services we offer.
Investigators with the Columbia Police Department's (CPD) Property Crimes Unit are releasing surveillance video of a burglary in which suspects crashed a stolen van into a  car wash business. The…
Officers with the Columbia Police Department's Traffic Safety Unit continue to investigate a vehicle collision that injured a male pedestrian last night. The incident occurred at the 2000 of Greene…
Columbia Police Department's Special Victims Unit investigators continue to work with Florida law enforcement agencies on extraditing an assault suspect to Columbia to face charges. Farris Awni Kaloti (DOB: 3-27-1989)…
Additional CPD Information
.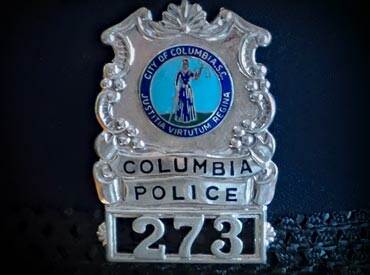 The Columbia Police Department's Public Data Initiative provides accessible, convenient and transparent information for those seeking details about our operations.
View Site