Columbia Police Department officers have arrested a 39-year-old man who threatened to harm two people inside a gas station with a knife this afternoon.
Donald Songster Brown (DOB: 2-20-1978) faces multiple charges including: Attempted Murder, Armed Robbery, Kidnapping, Possession of a Weapon during the Commission of a Violent Crime and Resisting Arrest.
An officer responded to 1000 Elmwood Avenue (BP S-Mart) shortly before 1: 30 p.m. after the female clerk called police when Brown refused to leave the store.
Brown is accused of punching the female in the face and threatening to harm her and another victim with a knife, then wouldn't let them leave the gas station.
Moments later,  Brown walked out of the gas station and was found in the parking lot by a CPD officer.
The officer approached Brown who appeared to be irate. The officer gave repeated verbal commands for Brown to surrender and stop resisting arrest. When he refused, the officer deployed her department-issued taser, which was not affective on Brown.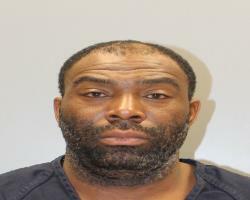 The suspect continued to ignore repeated police commands to surrender and then pushed the officer, causing her to fall to the ground.
The officer then deployed the department-issued OC (Oleoresin Capsicum) spray which helped the officer arrest Brown.
There were several witnesses to the incident. A good samaritan stepped in and aided the officer during the arrest.
There were no serious injuries during the incident.
Brown was transported to the Alvin S. Glenn Detention Center (ASGDC).
All persons arrested/charged are presumed innocent until or unless proven guilty in a court of law.