Columbia Police Chief W.H. 'Skip' Holbrook announces that investigators are releasing a composite sketch of what an attempted sexual assault suspect may look like to aid in his identification and capture.
The c
omposite sketch comes courtesy of the South Carolina Law Enforcement Division (SLED).
A 19-year-old female reported to CPD officers that an unknown male followed her from Greystone Boulevard to Gracern Road shortly before 8:30 p.m. on March 1, 2019.
The victim adds that the suspect grabbed her against her will in the 500 block of Gracern Road and attempted to pull her pants down. She managed to escape and run to a nearby business and called police.
The suspect is described as a slender black male, possibly between 20-30 years-old with shoulder-length dreadlocks, last seen wearing a gray hoodie with a dark coat and blue jeans with a gold design on the back pockets.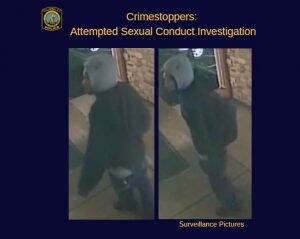 Citizens with information to aid with the investigation are encouraged to contact Crimestoppers in any of the following ways:
CALL toll-free, 888-CRIME-SC.
LOG onto: www.midlandscrimestoppers.com, and click on the red "Submit a tip" tab.
DOWNLOAD the new P3 Tips App for Apple or Android devices.