The Columbia Police Department's (CPD) Traffic Safety Unit (TSU) continues to investigate a serious collision involving a motorcycle and pickup truck last night.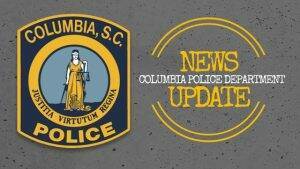 Officers were dispatched to the 7400 block of Patterson Road shortly before 6:00 p.m. on September 21, 2020.
Preliminary Information:
At this time, it appears that the female driver of a GMC Sierra was traveling southbound on Patterson Road and slowed down to turn into a private driveway.  A male motorcyclist traveling in the same direction was unable to stop in time, lost control of the Kawasaki and crashed into the back of the GMC.  The impact caused the motorcycle driver to sustain critical injuries. He was transported to a local hospital for his life-threatening injuries. .