Columbia Police Chief W.H. 'Skip' Holbrook is making a plea to the public for information regarding the shooting death of a 7-year-old boy and the injury of his 13-year-old sister.
Columbia Police Department (CPD) officers responded to a ShotSpotter alert shortly before 11:30 p.m. on Wednesday, April 29, 2020 at the 100 block of Tarragon Drive. Approximately a minute later, the 9-1-1 Dispatch Center received an emergency call from 109 Tarragon Drive reporting that two children had been injured by gunfire.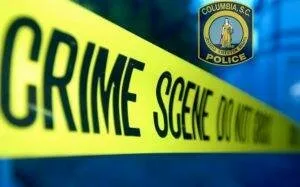 CPD officers arrived to find the two children seriously injured. Both victims were transported to a local hospital for treatment. According to Richland County Coroner Gary Watts, the 7-year-old boy identified as Knowledge Sims died from a gunshot wound to the upper body. According to medical staff, the 13-year-old girl underwent surgery as is in stable condition.
Chief Holbrook says, "Help us bring the people responsible for this cowardly act of violence to justice. We are asking and appealing to your heart to do what is right, and do it for Knowledge Sims. When is enough, enough? If the murder of a 7-year-old does not put a lump in your throat and tear at your heart, I don't know what will."
Preliminary Information:
The victims were inside the residence at 109 Tarragon Drive in the Capital Heights neighborhood off Farrow Road at the time of the shooting.
The house was occupied by nine people; two adults and seven children
Evidence suggests that at least one, but more than likely two people were standing outside and fired more than a dozen rounds into the home.
Ballistic evidence collected at the scene indicates at least two different weapons were fired by the suspect (s).
CPD investigators have conducted interviews and are  following up on several leads.
Citizens with information about the incident are encouraged to contact CRIMESTOPPERS in any of the following ways:
CALL toll-free, 888-CRIME-SC.
LOG onto: www.midlandscrimestoppers.com, and click on the red "Submit a tip" tab.
DOWNLOAD the new P3 Tips App for Apple or Android devices.
The Columbia Police Department (CPD) at 803-545-3525 or the Bureau of Alcohol, Tobacco, Firearms and Explosives (ATF) tip line at 1-888-ATF-TIPS. The ATF is offering a reward of up to $25,000 for information resulting in a gun crime arrest.